After having breakfast, we walked out, the cold breeze was tolerable after a hot bowl of soup and some spicy kimchi. so me and my sister started to look for any signboard that's useful to us.

but of coz, the scenery along the road was so nice, we couldn't stop snapping photos. until we finally saw another signboard at the end of the street, we stopped...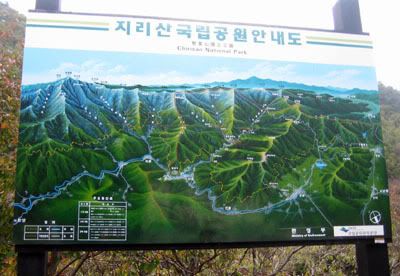 It is of no use to us again, coz there's no english words again except that bloody Jirisan National Park... hell, of coz we know it's Jirisan!! but anyway, at least, we kinda knew where our exact spot was by then... see the close-up: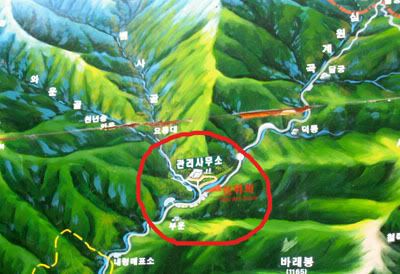 Then after a few more steps, we arrived at the tourist info booth but maybe because it's still too early (it must be only 6.30am or so)... but from there, we finally saw the entrance to the national park... so protocol, photo must be taken!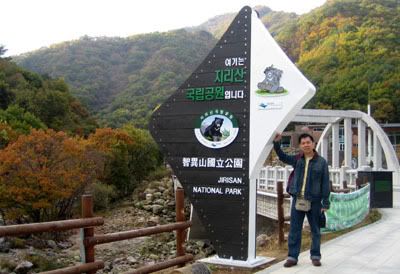 And finally this time we saw more English words... haha, and finally get to know the story of this Baemsagol Valley... i'll just let the pictures tell the stories...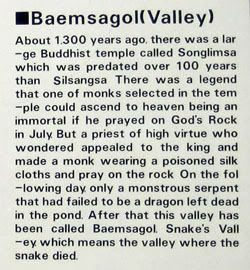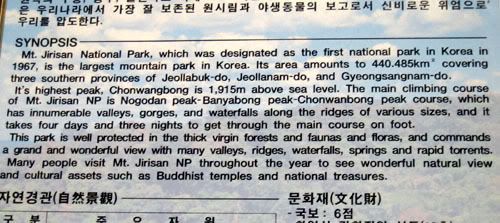 and then we got to see this signboard which highlights the 2 routes that we can take and the time needed...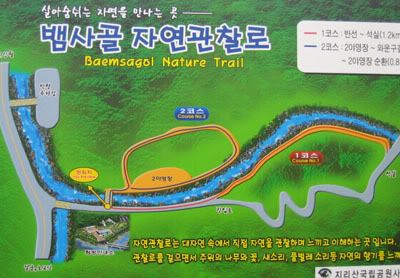 both trails need about 1 hour to complete, but we decided to take the blue trail first because we have very limited time and the blue trail will bring us back to the entrance but the red trail will bring us to the other point, and we probably will need another 1 hour back from there...

so off we go, we walked along the blue trail.... crossed the bridge, and walked towards the camping site...


If you see it from the other side, maple trees of different colors appear before your eyes... it's really great just to be there and the feeling was indescribable... so, again, a photo has to be taken!!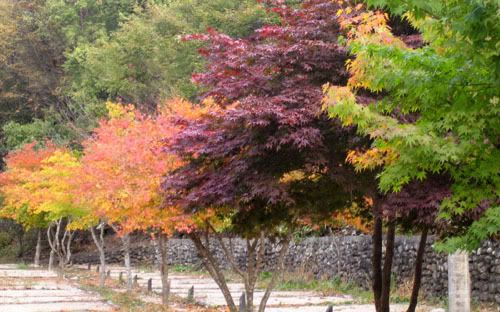 I was a happy boy with all these purple, red, yellow, orange, green maple leaves surrounding me... it felt magical!!
of course it wasn't as "bloody" red as i expected them to be, but the splash of so many colours amazed me a lot! i think it's better than a monotonous full of red. :)