I'm going to update my Bali trip randomly hope you all dun mind! :)
today, i want to talk about my 2nd day evening trip on Bali island. Alex and me went to Uluwatu on bike, and it's the southest part of the island. we heard the sunset at Pura Uluwatu (Uluwatu Temple) is really nice, and have a wonderful Kecak and Fire Dance on every evening 6pm. and we kinda eager to see the beautiful cliff as shown on Discovery travel guide.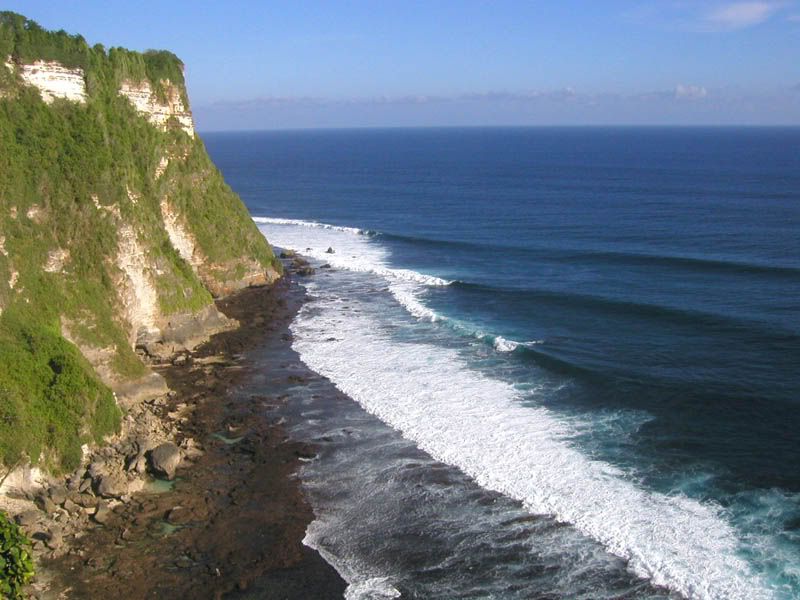 So, here you see something like the end of the world isn't it!! trust me, to see it with my own eyes it's breathtaking!!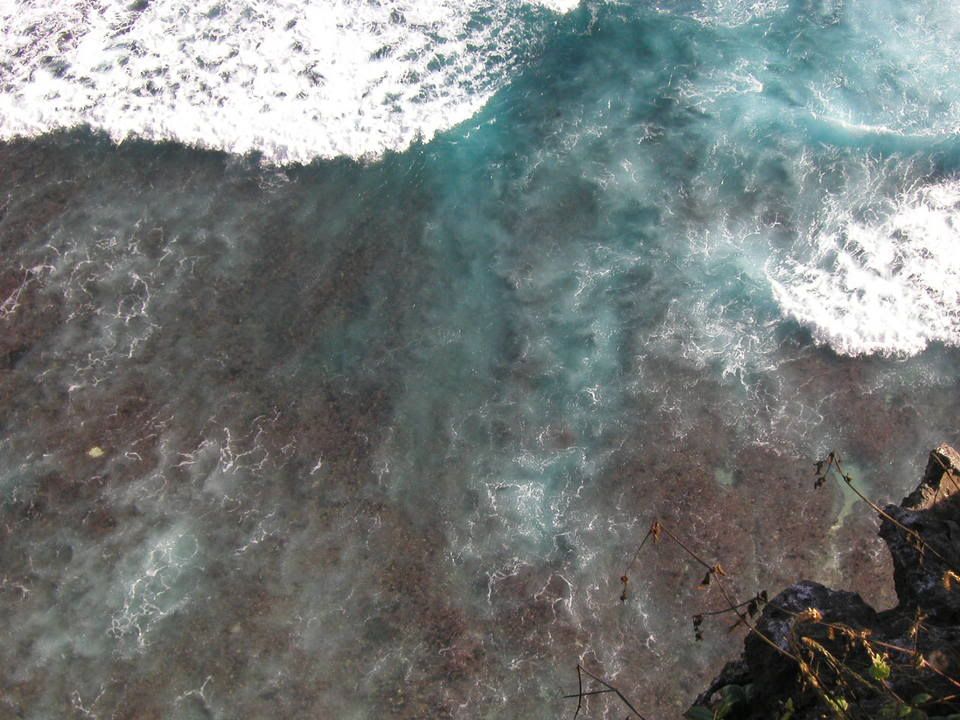 What i was really amazed with the place is the colours! the rich blue and jade green of the water, foamy white waves, crystal clear water that from far, i could still see the corals in the sea... f**king amazing!! i even spotted few people fishing down there... wonder how they get there... i dare not!!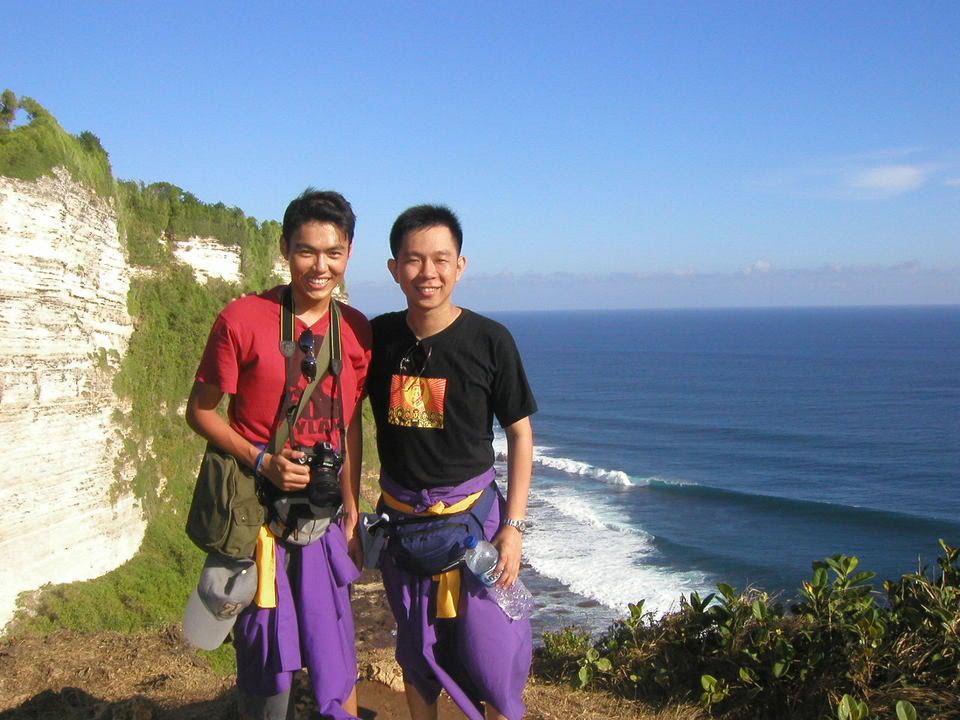 Now, this is my travel companion for this time. Alex is my ex-student, who worked as a photojournalist, notice the big Nikon camera on his neck?? well, i think he took about 400 photos this trip!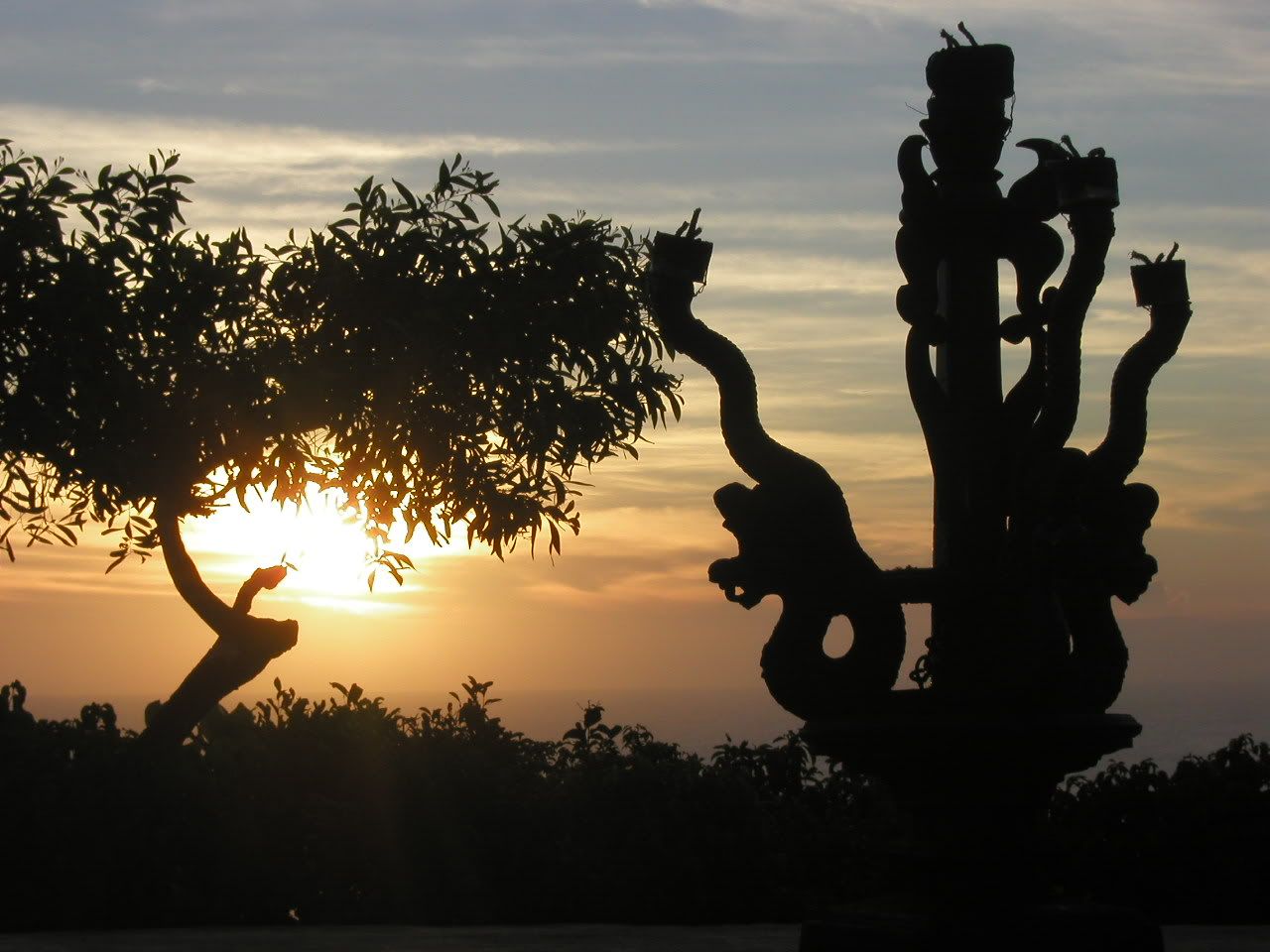 This is the place where we see the Kecak and Fire Dance performance that evening. Ticket for the show is Rp.50,000 per person (about RM20). They said you must at least go for a dance performance in Bali, so we chose this one. No regret! the dance and chanting is superb, with the sunset behind the performance, it's simply marvelous!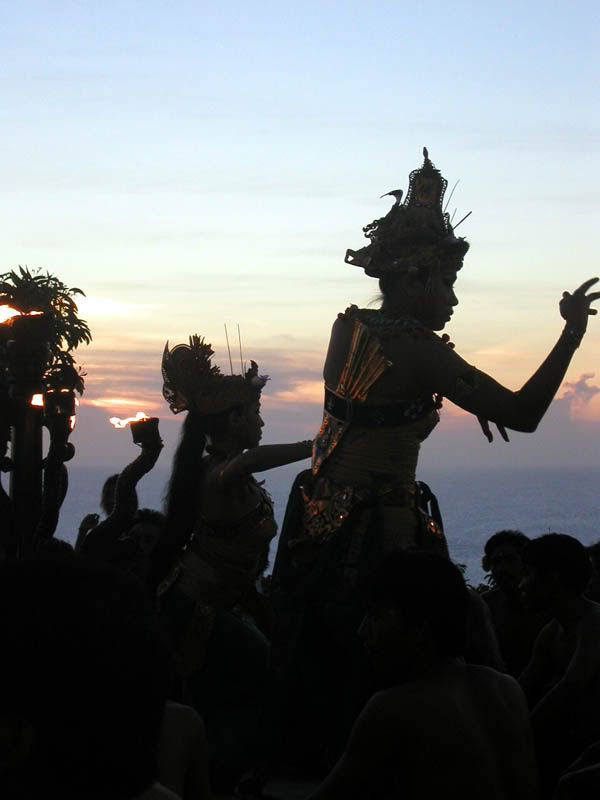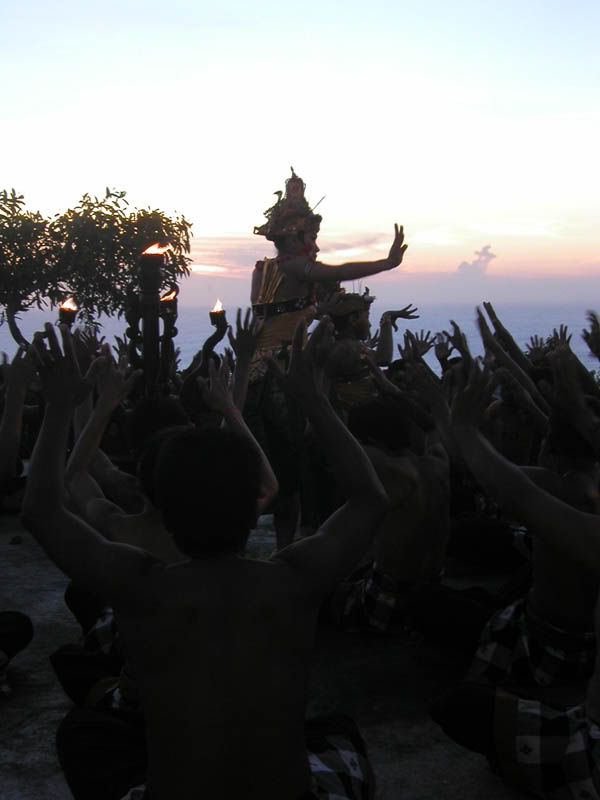 Well, the dance is a story about how a princess has been caught by an evil, so the prince has to ally with the monkey army force to win the princess back... i'll update the full story tomorrow... (you all don't need to know anyway! haha)
They are at least 8 main characters in the show, all dressed up in striking colours - red, white, gold, green, and all dance with cramp-like finger movement!!! very entertaining! then there will be 100 bare-chested men circling the main stage, chanting with different tones and pitch and rhythm, that sounded pretty annoying at first... but when you get used to the 3D-like chanting, you started to enjoy the catchy "chak-ka-ta-ka-chak-ka-ta-ka" routine.
at the end of the show, i took a photo with the artists... most photos were taken by Alex, so i have to wait for him to burn CD for me first before i could upload them up here... so bare with me ok!!! :)
that's it for tonight! (more to come... stay tune!)