We leaved KL by 6.30am. We were supposed to reach the Kluang train station by 9.30am. The night before, I've already phoned up a fren to check for direction. So, no problem in finding it despite a few wrong turns. Hahaha! Reached there probably by 9.40am or something. The reporter brought us to the cafetaria next to the station to have according to her the famous coffee and toast. We ate like bulls, hungry like hell, wallup all the toasts, nasi lemak, eggs, fried beehoon, and the reporter gotta belanja… hahaha! That's not the point lah, I mean I did insist on paying mah…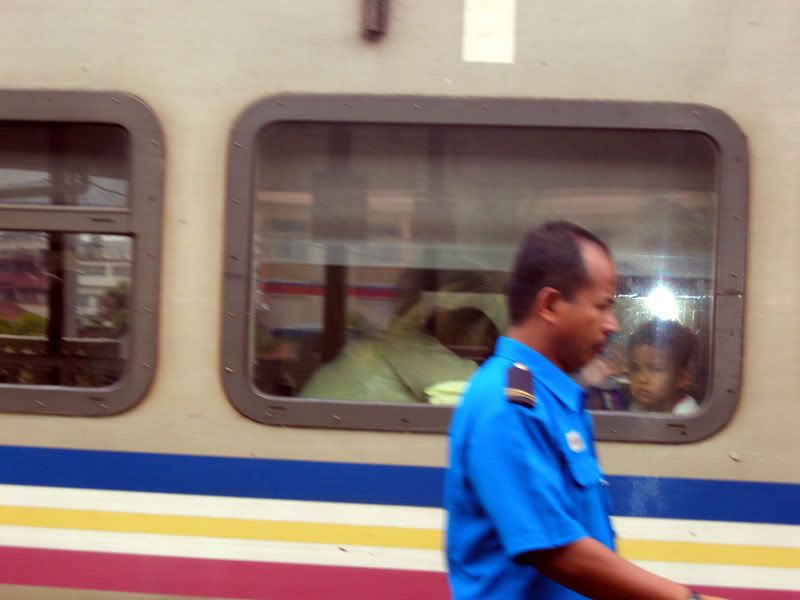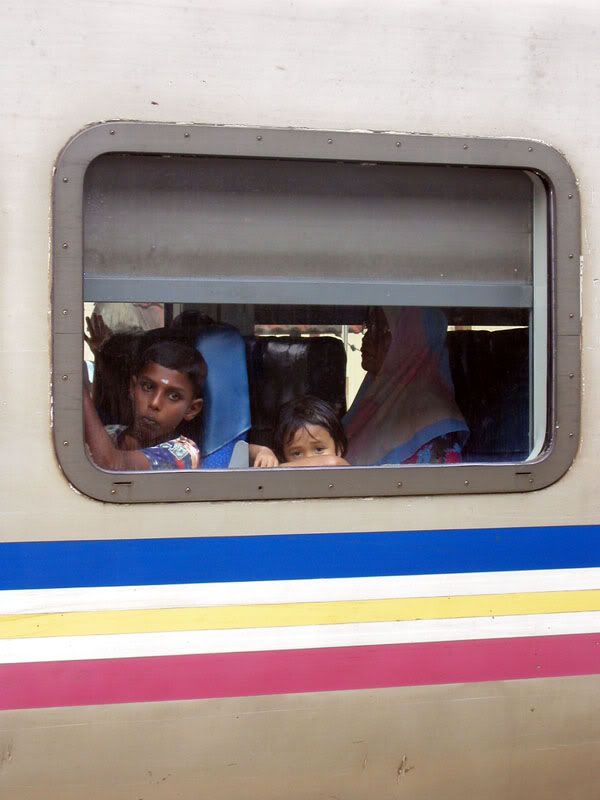 Mr. John Tan came to the station by 10am to bring us to his house. A very kind 50s man, soft spoken and very polite and friendly. Hard to imagine he was a gangster head before, and also a drug addict. He quitted drug, but the side effect stays, we could see his hand and leg were with bandage and damn bengkak. Now with his experience and successfully quitted with the help of religion (Christian), he is a full time counselor and give seminar all over the world. In fact, he was going to Australia to give talk 2 days later.
During the 1 hour interview, he told us a lot about gangster life, drugs, counseling, even gave us his VCDs, acted for us to shoot. 1 thing I learnt from him is – never tempt an ex-drug addict, he will starts taking it again. Those who successfully quitted normally did it with the support of their families, leave the circle of frens they used to have, and a very strong religious support. John's house also been transformed in a "half-way-home" for the druggies to stay if they have no one to turn to – with 1 condition: they have the determination to change for good! John told us, he thinks it's his duty to do this job, because he was once a drug addict and gangster, so he could relate well with them, and more credible in persuading them that it is VERY POSSIBLE to quit all these bad habits.
I've asked John about a fren's case of wanting to try cocaine out of curiosity, he told me NOT to!! There was a case when 3 doctors tried it with the same reason to understand how addicts feel… 1 ended up suicide by jumping down tall building, 1 dead of OD, another still addict to it… Nobody is strong enough to fight it, and to put a stop to a second shot, so DON'T CHALLENGE IT!! Please don't even start! Ok!
We're done with John by 12pm, and he suggested treating us lunch, we turned it down coz wanted to meet a fren (the pregnant lady's fren) in Segamat. Only later found out that the fren in Segamat was sick. So we headed to Melaka straight. Reached Melaka by 2pm, supposed to meet up with a student's fren, but she got work until 5.30pm, so we drove to the town by ourselves to look for the famous Chicken Riceballs… so hungry!!! We just parked the car at roadside, walked down, grabbed an aunty and asked which restaurant is the famous one… she told us "Chung Hwa". So we walked there, ordered and makan!! Nothing special, just the shape of the rice… hahaha. And so expensive! After makan, because of 1 of my student saying he wanted to visit the red house, and a-farmosa because it's his first time here, so we walked with him, snapped some photos, and really really tired!!! Sat down had cendol, then the ladies wanted to go shopping already!!! (they were not tired meh??) So, we walked to the Chinatown and cruising shop by shop because we still have 2 hours to kill. Nothing to buy, but I bought a massage stick for my mom, and some scented sticks for my frens back in Penang.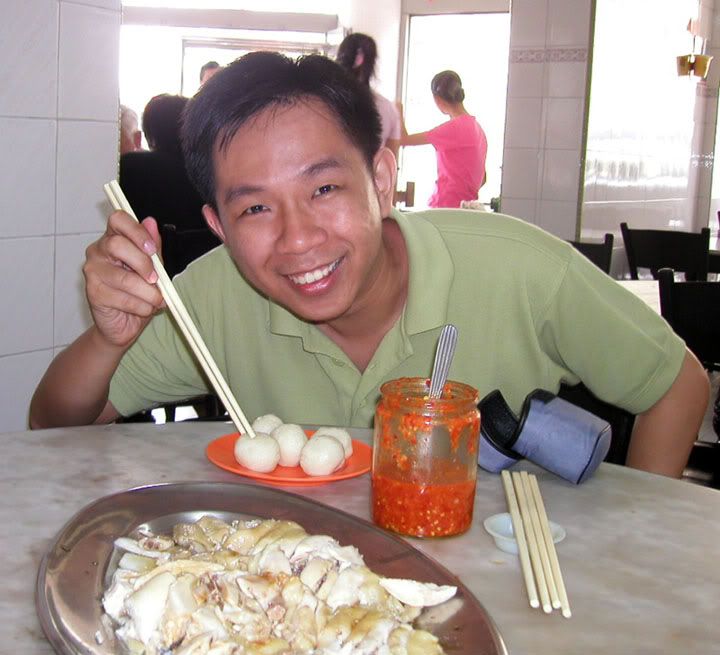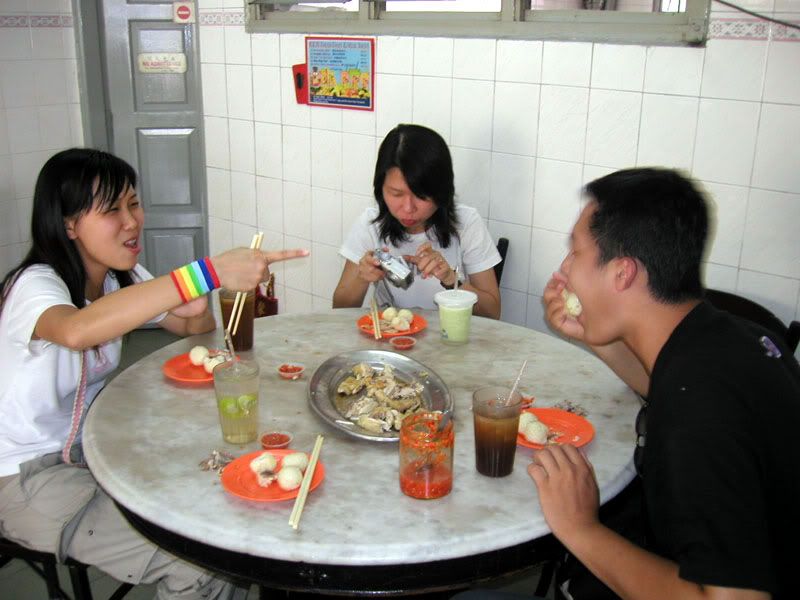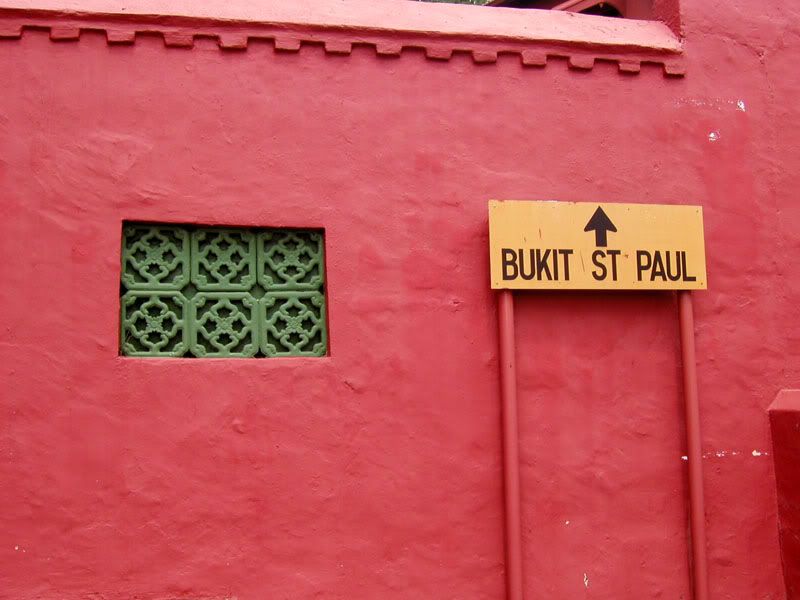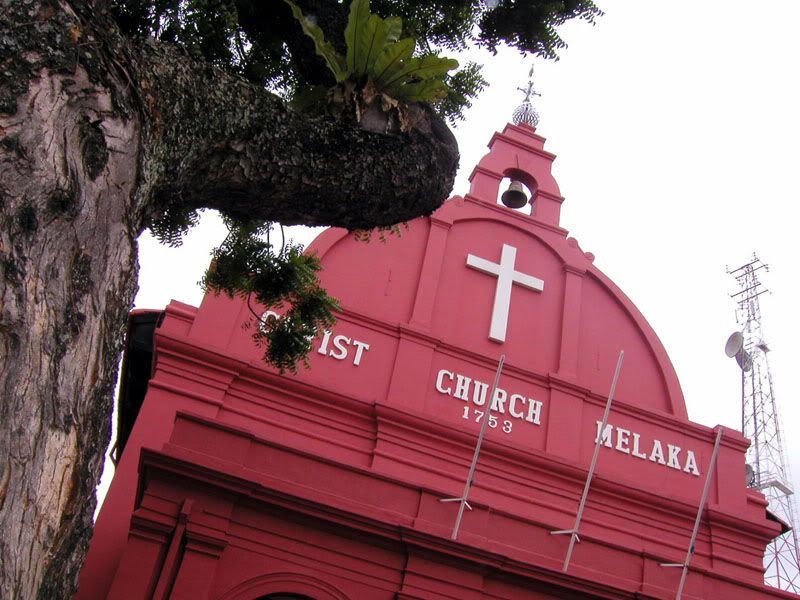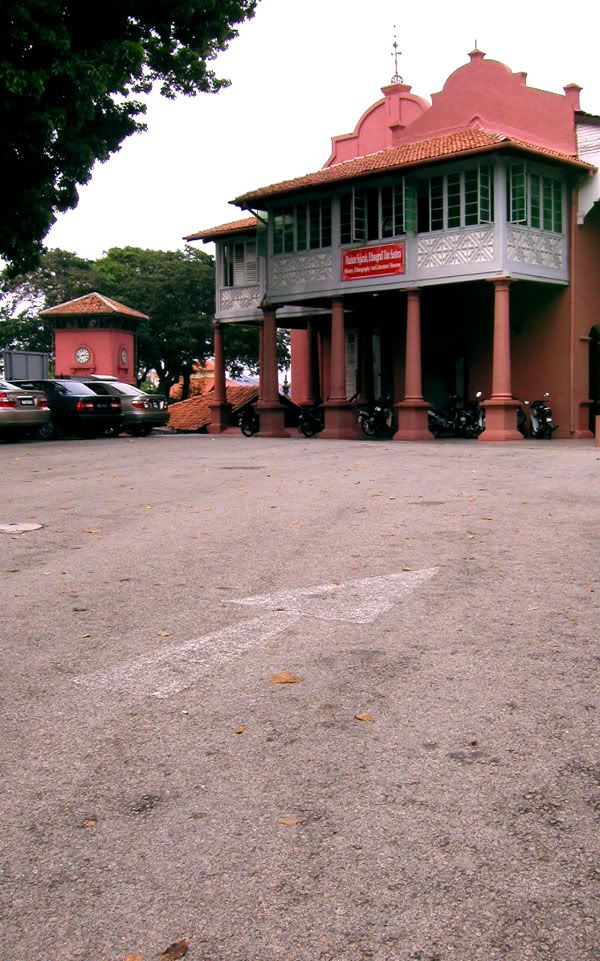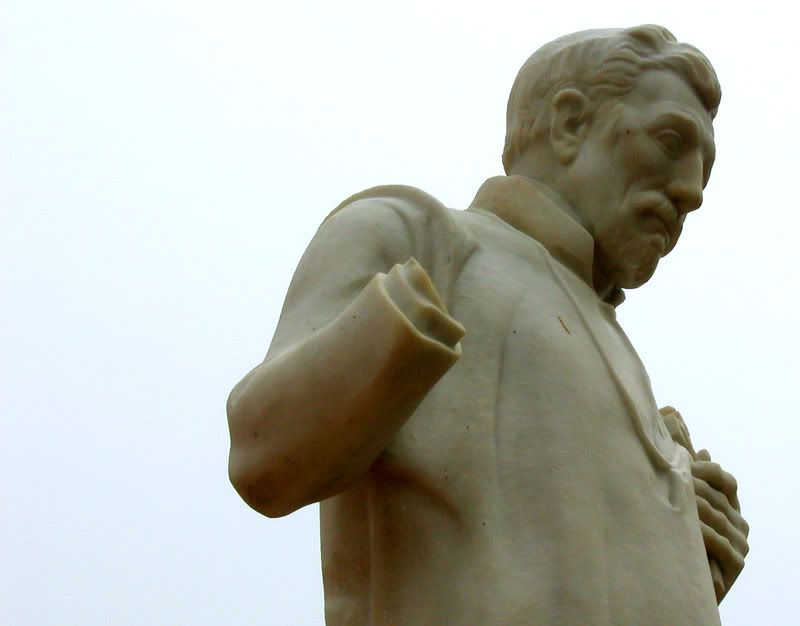 The fren sampai around 6pm and brought us to her aunty's flat… that's where we would be staying for a night. The aunty looked very young, like 30-something, but actually she is already 43! She could not believe that me and the pregnant lady are the lecturers, she said I look like 24yo…. HAHAHAHAHA!!!! I told her I want to belanja her satay celup!! But then she was not free to join us, so we went with the fren, her boyfren, for satay!! It's very much like "Lok-Lok" in Penang, but quite nice lah. The boyfren looks like gangster, but actually he is very very nice man. While eating satay celup, he was already thinking of where to bring us next. Then he brought us to the Portuguese Village for ikan bakar… mmm…. Not so nice, the fish got funny smell, the la-la was good though. We returned to the flat around 10.30pm, he still wanted to tapao some kuih, white kuih that only could be found in Melaka sort of thing, but then the shop closed lah… we were so tired, we slept straight away!