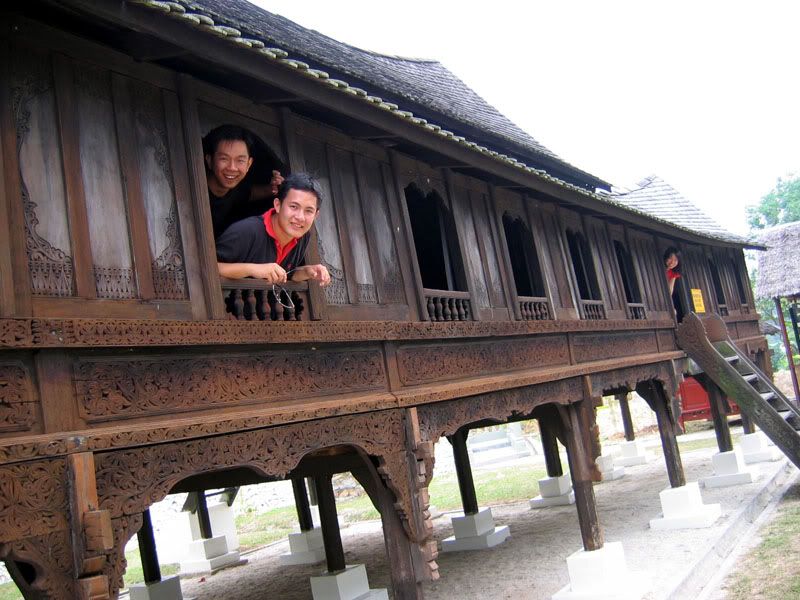 at Seremban Museum, behind is the Minangkabau style long house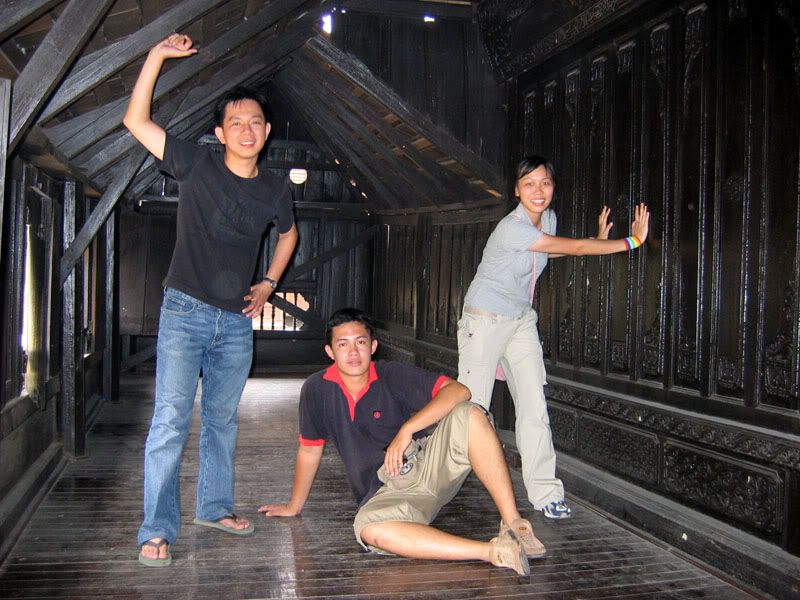 inside the long house, worried that it might fall! hehe!
this is me posing!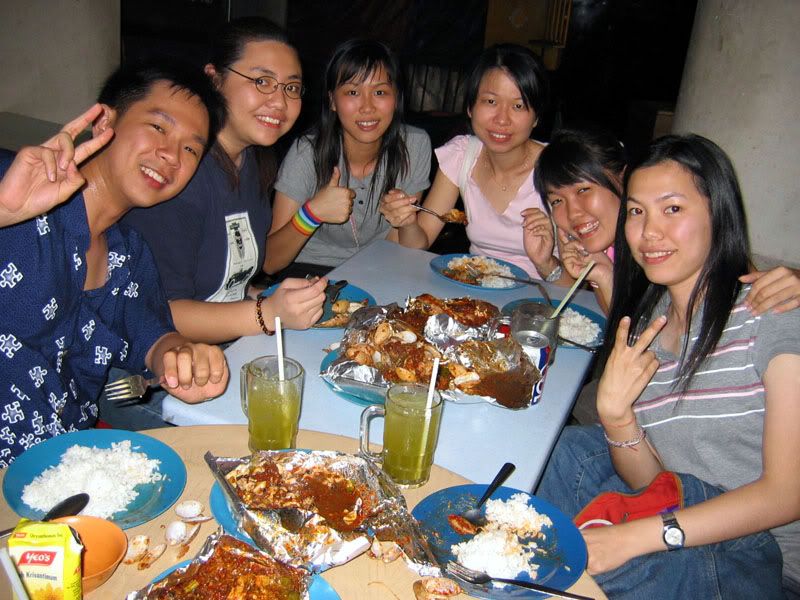 eating siew yu very very spicy at Petaling Street, with a bunch of my students most of them already found jobs in KL.
Melaka, this is the location of 1 of the scene in 《夏日麽麽茶》when Sammi and Richie argued in a restaurant.