They say that every visitor to Bali should see at least one dance and if you plan to see only one then this should be it. The combination of ancient ritual, dance, drama, sunset and cliff of setting makes Kecak Dance one of the most spectacular dance performances imaginable.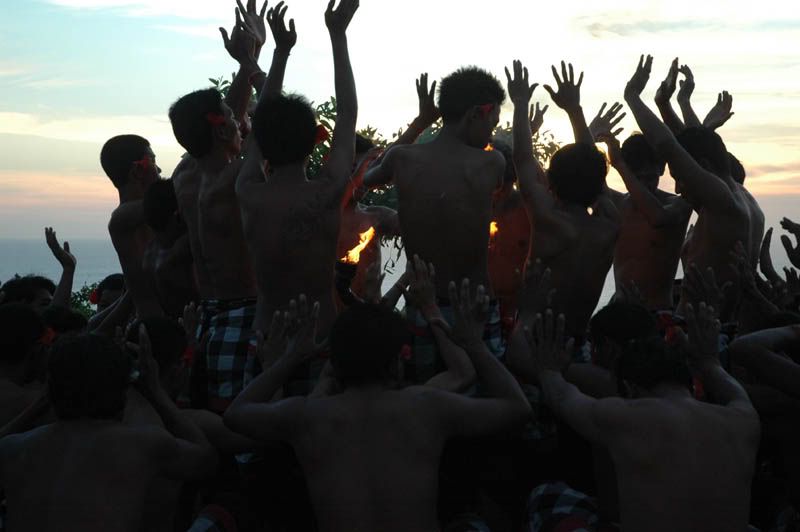 Accompanied by a choir of chanting and singing men, this will be a memory that will stay with you long after you leave this Island of the Gods.
ACT 1 – RAMA, SITA, LAKSAMANA & KIJANG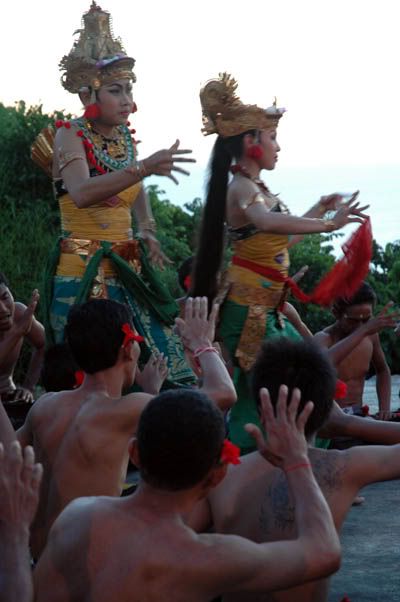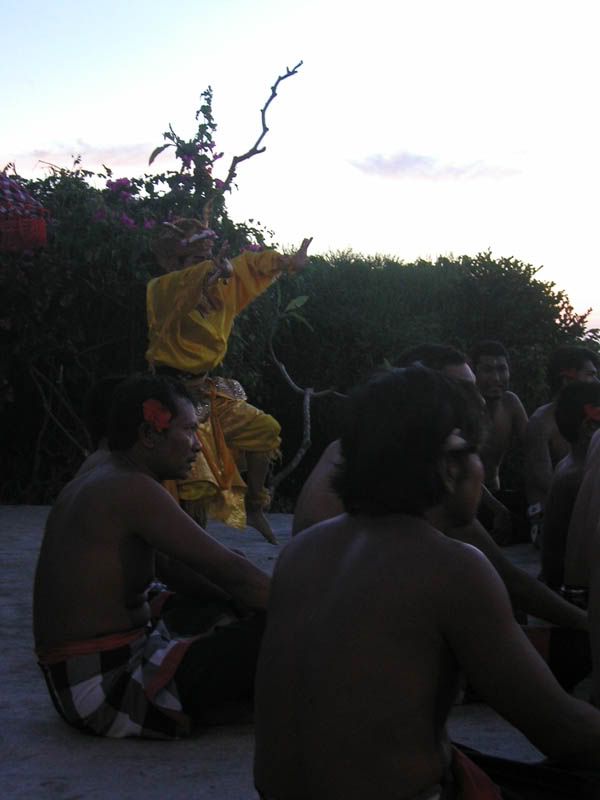 Wandering in the forest of Dandaka during the exile of Rama, Sita sees a beautiful golden deer dancing in front of her, she pleads with her husband to catch it for her. Rama, fearful of what may befall Sita if left alone in the dangerous forest, leaves Sita in the protetion of his brother Laksamana. Shortly after Rama's departure, a cry for help echoes around the forest. Fearful for her husband's safety, Sita sends Laksamana to his aid leaving herself unprotected and alone.
ACT 2 – SITA, RHAWANA, BHAGAWAN AND GARUDA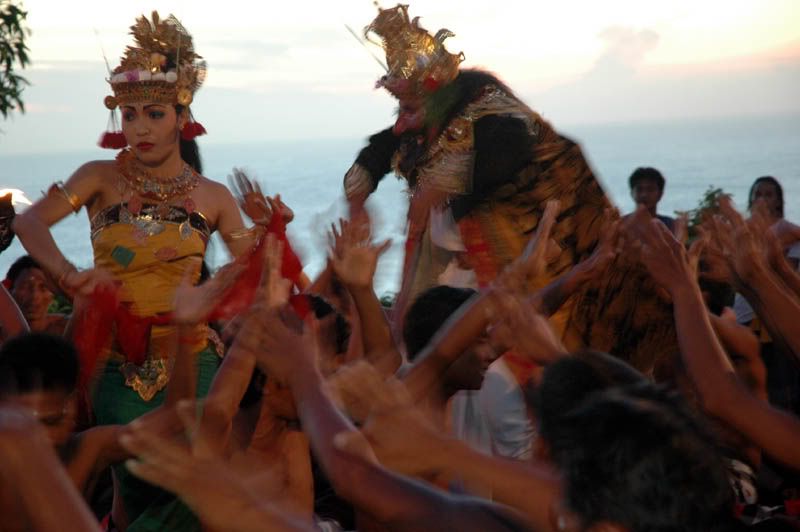 A sudden storm envelops the forest and Sita becomes fearful. Rhawana appears before her but she is protected by a magic circle and his attempt to seize her fails. He disappears only to come back disguised as a poor old man, Bhagawan, seeking shelter and water. Sita falls for Rhawana's trick and he kidnaps her. Taking Sita to his palace of Alengka, Rhawana is attacked on the way by his mortal enemy, Garuda – King of birds. Though defeated in the fight, Garuda lives long enough to tell Rama what has happened to Sita.
ACT 3 – RAMA, LAKSAMANA, HANOMAN & SUGRIWA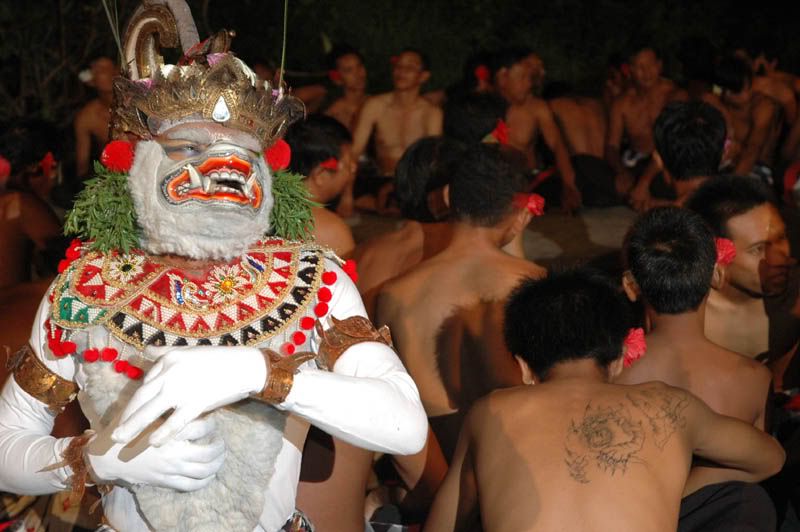 On his search for Sita, Rama meets Sugriwa, the red monkey King, whose help he enlists to find his wife. Together they select a scout to find Alengka and locate Sita. Hanoman, a white monkey with magical powers is chosen and Rama provides him with a ring to give to Sita as a token of his love and has proof of Hanoman being his envoy.
ACT 4 – SITA, TRIJATA, HANOMAN & THE GIANTS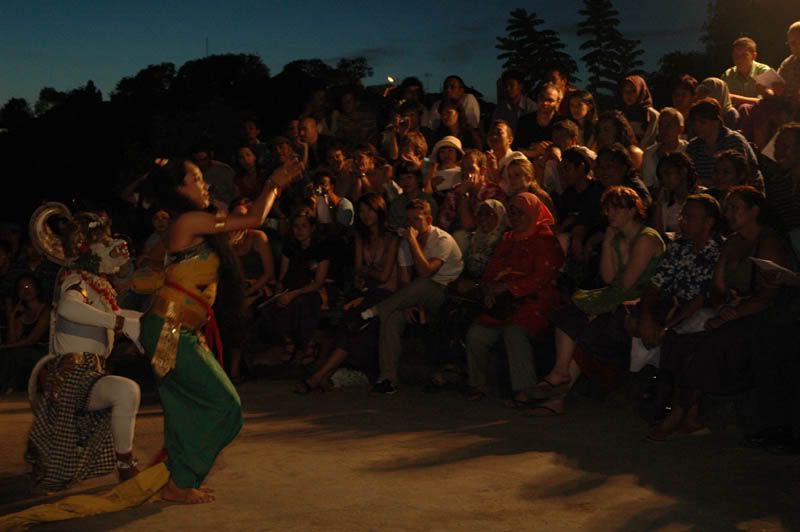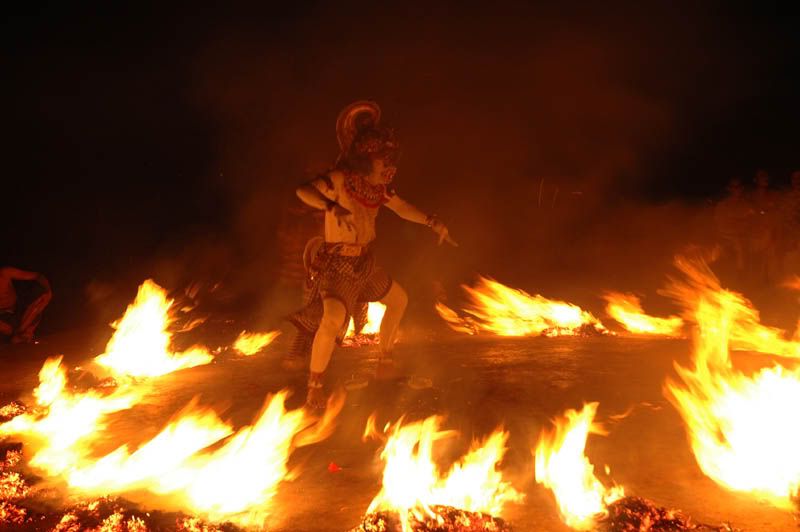 Hanoman locates Alengka and enlists the help of Trijata to meet with Sita who is about to take her own life in despair. Hanoman shows Sita the ring and tells of her husband's impending rescue attempt. Hanoman then attempts to destroy part of the palace and is caught by the giants who attempt to burn him to death. He escapes causing much mayhem throughout the city.
ACT 5 – THE FINAL BATTLE
Rama is guided to Alengka where the monkey army defeats the army of the giants. Rama meets with Rhawana in face to face battle and defeats him. He is then reunited with Sita.